Ontrak Engineering
Ontrak Feeder Rentals
Ontrak Electrical Engineering
Ontrak Engineering a world leader in the design and manufacture of heavy mining machinery and equipment ….
read more
Ontrak Feeder Rentals owns and operates a fleet of Underground Flameproof Feeder Breakers, and one continuous…..
read more
Ontrak Electrical Engineering market leaders in Flameproof Equipment solutions to both the Australian and ….
read more



What we do

Ontrak Engineering proudly Designs and Manufactures:
Underground Coal Mining Feeder Breakers
Tunnelling Feeder Breakers
ROM Open Cut Feeder breakers
Reclaim Feeders
and Overhauls and provides Spare Parts and Service for all brands of Feeder Breakers.
Services
Fabrication
Design
Engineering
New Equipment
Overhauls
Spare Parts
Proactive Approach
We understand that not everyone has the same requirements from the same piece of Equipment, and therefore we tailor
each machine to the exact customer requirements. we listen to what you want, and then create it.
Custom Solutions
Ontraks open door policy invites customers to 'drop in' any time for inspection, and look at changes that may
benefit their operation during the build process.
Our Mission Statement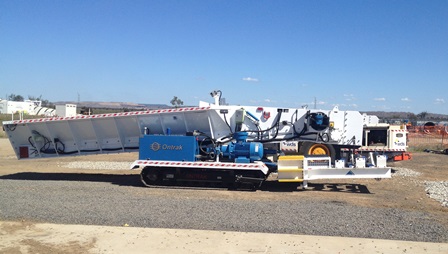 To provide Innovative Equipment which is fit for purpose, on time…..
Where we are based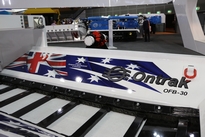 We are based in Maraylya, Sydney and we service the Mining and Tunnelling Industries
throughout NSW & QLD, and Worldwide ….
Ontrak Global Partnerss
HMA
Ontrak and HMA Halley & Mellowes are partners and have formally entered into an agreement….read more
TIPL
Ontrak and Tractors India Private Limited (TIPL) are partners, and have formally entered….read more
Phillips Machine
Ontrak and Phillips Machine of Beckley Virginia are partners in a bilateral agreement for….read more